For Christmas this year I decided to take a pie to my in-laws Christmas gathering. I technically have made this pie before (or one like it- I couldn't find the recipe!), but it was about 4-5 years ago so we will call this one a new recipe.
Sweet Potato Pie with Pecan Topping-
Makes 2 pies
Filling:
2 lb sweet potatoes, peeled and cubed- (3 medium sweet potatoes)
1 cup butter, softened
1 can (10 oz) Evaporated milk
2 cup white sugar
4 eggs
1 tsp ground nutmeg
1 tsp ground cinnamon
2 tsp vanilla extract
1 unbaked pie crust
Topping:
1/2 cup butter
1 cup brown sugar
1 bag (10 oz) chopped pecans
Steam sweet potatoes until they are tender- about 12 minutes.
Put steamed sweet potatoes, butter, sugar, milk, eggs and seasonings in bowl and blend with mixer. You can also use a food processor for this step if you wish.
Place filling in unbaked pie crusts and bake for 55 to 60 minutes at 350 degrees F. Pie will puff up while it bakes, but come down later.
When pies are done remove from oven and let cool while you make topping.
Heat butter until melted on low to medium heat. Add brown sugar and stir until mixture starts to thicken. Add pecans and stir.
Pour topping over pies and let cool.
Enjoy!!!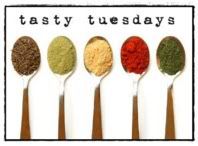 Thanks for stopping by!