Last week I posted about my dietary changes due to a suspected food allergy. I am avoiding dairy, soy and gluten. This recipe is for gluten free breadsticks. They are also dairy and soy free, but if you don't have to avoid dairy adding cheese to these breadsticks would be amazing.
This recipe turned out pretty good- not as good as regular breadsticks, but for a gluten free product it was amazing.
Gluten Free Pizza Crust Mix
1 medium Onion
2 Tbsp Olive Oil
1 tsp minced Garlic
Basil
Oregeno
Garlic Powder
Parmesan Cheese (optional, I didn't use this)
1 28 oz can crushed tomatoes
2 Tbsp garlic powder
2 tsp basil
2 tsp oregeno
2 Tbsp sugar
salt and pepper to taste
Mix Pizza Crust according to package directions.
While you are letting your pizza crust rise heat olive oil in medium skillet.
Saute onions until they are clear.
Once Pizza Crust has risen add sauted onions and minced garlic to crust.
Press onto greased baking sheet. This is a little bit difficult because the dough will be more sticky than a regular pizza dough. Mine didn't turn out the prettiest but it worked.
Sprinkle with garlic powder, basil, oregeno and parmesan (optional).
Bake according to directions on Pizza Crust package.
While breadsticks are baking combine all ingredients for marinara sauce on the stove. Bring to a boil and let simmer for 5-10 minutes.
Cut breadsticks into pieces and enjoy!
I will be linking up with some of
These Parties
!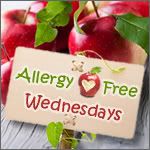 Thanks for stopping by!