Welcome to New Food Friday- hope everyone has an exciting weekend planned. I am going to a craft fair with my mother in law- so excited!! This week's New Food Friday was awesome- seriously so good- you should try it!
I found the recipe
here
. I followed the instuctions pretty closely, but did a few things different. The dough in this pizza was amazing, flavorful and soft! It was very filling though, but so good!
Chicago Style Garlic and Butter Pizza Crust
-
1 package Active Dry Yeast
1 1/4 cup lukewarm water
3 1/4 cup flour (plus more for dusting)
1 tsp sugar
1/2 cup cornmeal
1 tsp salt
4 tbsp unsalted butter, melted
1 clove garlic minced
2 15 oz. cans tomato sauce
2 tsp garlic powder
1 tsp oregano
1 tsp basil
1 tsp parsley
1 tsp minced onion
Toppings- Whatever you want, I used:
Cheddar Cheese
Mozzerella Cheese
Parmesan Cheese
Red Onion
Mushrooms
Green Pepper
Olives
Pepperoni
Bacon Bits
In large bowl dissolve yeast into 1/4 cup lukewarm water.
Add 1/4 cup flour and sugar and stir together.
Cover with plastic wrap and let rise in a warm place- 20 minutes.
Stir in the remaining water, flour, cornmeal and salt.
Combine the butter and garlic- mix into the dough mixture.
Turn out onto floured workspace and knead until soft and elastive- 10-12 minutes.
Place in greased bowl and cover. Let rise for 1 hour.
Punch down dough- knead for 2-3 minutes.
Grease 9X13 inch baking pan- I used glass.
Roll out dough with rolling pin and lay in dish- bring it about 2 inches up edge of pan.
Let rise for 20 minutes.
Preheat oven to 500 degrees.
Top the dough with sauce- you may not use all of the 2 cans, but be generous with the sauce.
Add toppings.
Turn oven to 450 degrees- bake for 30 minutes.
Have you tried anything new lately- share it with New Food Fridays!!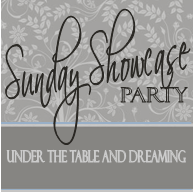 Thanks for stopping by!!!