Happy Valentine's Day!!!! I hope that all your days are filled with love! Valentine's Day is one of my favorite holidays- always has been. Even when I was in my late teens and never had a boyfriend on this day. I just love making Valentine's for my family and friends and sharing the love!
This Valentine's Day I made some yummy Peanut Butter and Chocolate Cupcakes for my coworkers, hubby and family. I also got a new frosting decorator so they are really pretty! It made it so easy to make the swirl on the cupcakes. I wasn't able to eat them due to dietary restrictions but I have it on pretty good authority that they were yummy.
I used a
chocolate cupcake recipe
I have used before. I omitted the almond extract just because I didn't have it on hand. It is so good. Moist and yummy!
For the frosting I used a new recipe found
here
. I ended up using partially chunky peanut butter (I ran out of smooth!) and a little more milk than it called for. This is a good recipe for frosting- my coworkers absolutley loved it. Plus it looks really cute on the cupcakes.
10 Tbsp Butter
1 1/4 cup white sugar
4 eggs
1 tsp vanilla
1 1/2 cups all purpose flower
3/4 cup unsweetened cocoa powder
2 tsp baking powder
1/4 tsp salt
3/4 cup milk
Preheat oven to 350 degrees F.
In large bowl mix butter and sugar with mixer until fluffy. Add eggs and vanilla. Blend until smooth.
Combine all dry ingredients in a medium bowl and then add to wet ingredients. Add milk. Mix until just blended.
Pour into cupcake liners. Fill liners 2/3 full.
Bake in 350 degree oven for 20-25 minutes until toothpick comes out clean from center of cupcake.
Let cool completely on rack. Frost with your favorite frosting. I used Whipped Peanut Butter Frosting.
Whipped Peanut Butter Frosting

1/2 cup butter, softened
1 cup creamy peanut butter (I used about 1/4 cup crunchy)
2 cups powdered sugar
milk as needed
Combine butter, peanut butter and powdered sugar in large bowl. Mix until well blended.
Add small amount of milk, blending until you get consistancy you want. I added about 5 Tbsp total.
I would not recommend using chunky peanut butter if you are going to use a cake decorating dispenser. Some of the chunks got stuck in the tip and made it a little frustrating to decorate!
Enjoy!!
I had originally planned on putting Reese's Peanut Butter hearts on all of the cupcakes, but they were not quite as cute as I though they would be. Also my husband told me they were way too rich with the additional Reese's on top so I just put them on some.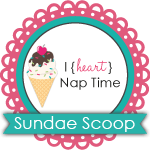 Have a great Valentine's Day and Thanks for stopping by!