Ever notice how Dad's are the hardest to buy presents for, well it turns out they are the hardest to make presents for too. I had a hard time deciding what to make my father for his birthday. But I came up with this rice neck warmer. I made it big enough so that it can be a back warmer too.
This is an upcycled project- made from old t-shirts that are being stored to be made into a t-shirt quilt eventually. I like the way it turned out and it works really well as a neck warmer. So here is the basic how to:
Cut a rectangle out of two pieces of fabric. Like I said before- I wanted mine to be big enough that you can use it as a back heating pad too.
Cut out whatever decorations you want- I decided to do a black lab applique (my Dad has a black lab named Blue) and some stripes.
Position the decorations and sew them in place.
Sew the two rectangles right sides together- make sure and leave a hole to fill with rice. Turn right side out.
Using a funnel fill with plain rice- leave enough room that it can fold easily.
Sew it shut!
Since this one was rather large I heated it 2 minutes in the microwave and it felt great. I used it on my neck while writing this post and I think I may just have to make one for myself too!!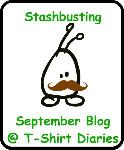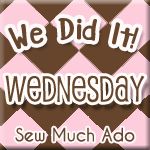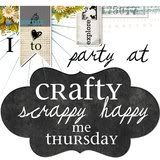 Thanks for stopping by, have a good day!