Hello Readers!! I am so excited to bring you an actual craft post!
This project is what I made for the first week of Project Recycled over at the T-Shirt Diaries.
I decided to reuse this beautiful orange men's shirt that my realtor had given my husband. It isn't really my husband's style, but I loved the color and the fabric so I decided to keep it.
The first step in this tutorial is to find an old cardigan that fits well and you don't mind cutting up. I chose one of mine that used to be black but after years of wear was very splotchy and faded.
I did save back the pieces of the cardigan to use again.

Then you will need a men's shirt to use for fabric- It should be pretty big- I think mine was an XL.
Cut each piece of the cardigan apart very close to the seams. There are five pieces in all- back, R sleeve, L sleeve, R front, L front.
Then cut apart the shirt that you are using for your new cardigan- close to the seams.
I chose to reuse the ribbing at the bottom of the sweater and sleeves. Line up the corresponding fabric with the pattern pieces. Trace around pattern leaving about 1/4 seam allowance.
Sew together both sleeves- right sides together. I used the serger type stitch on my sewing machine because the material was pretty stretchy.
Press Seams flat.
Sew shell together, right sides together at top and side, leaving armholes open.
Place sleeve inside of shell, right side together, lining up side seam with bottom of sleeve seam.
Pin and sew.
Now to add the embelishment on the front. I got this 2" crocheted trim from Joann's.
Measure the total length around the front and neckline of shirt to get the amount of trim you need. Add about 6 inches to this number- I cut it kind of close!
Pin edge of crochet on inside of cardigan along both sides and neckline.
Sew into place about 1/4" from edge of cardigan.
Flip over crochet and pin to outside of cardigan so it lays flat. Sew it into place.
Sew small hook and eyes along inside of cardigan for closures.
If you have any questions let me know.
Thanks!!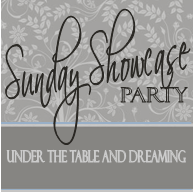 Have a great day and thanks for stopping by!!